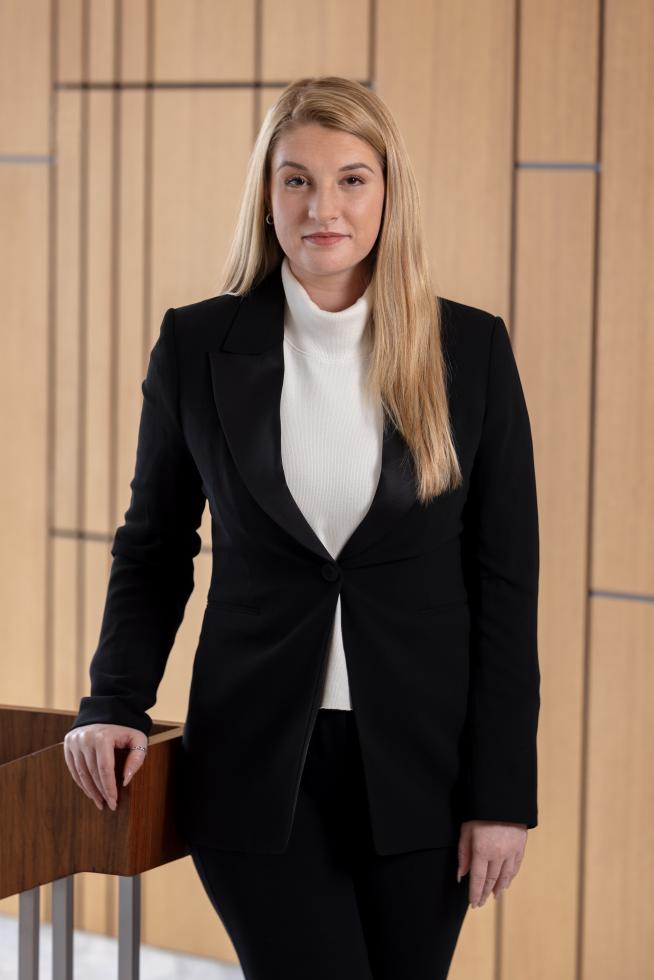 Nina Patrizia Maute
Career at Streichenberg
Streichenberg offers trainees twelve months of practical preparation for the bar exam. While university courses impart the necessary theoretical knowledge in isolation, the job of an attorney-at-law requires the ability to interlink different fields of law as well as an in-depth understanding of the legal context.
What does a junior associate at Streichenberg need to bring to the table?
A junior associate at Streichenberg must certainly have the ability to manage several jobs at the same time. Due to the fact that you have the chance to work on many different cases and with different partners as a junior associate, it is possible that you will receive several assignments at the same time. So it certainly helps if you have a talent for organisation and can set priorities correctly. It is also important to have flair for independence and to tackle some tasks, no matter how big they may seem at first.
What fascinates you about law?
One of the things that fascinates me about law is the skilful use of language. Depending on the interpretation and the situation, one word can be decisive for a completely different outcome of the matter. I also think that the power of knowing your own rights is very exiciting.
Why do you want to become a lawyer?
I want to become a lawyer because the profession has inspired me since I was young. I like the linguistic skills and the networked thinking that are necessary for a successful lawyer. I am also very interested in providing legal support to people and companies in difficult situations. 
What expects junior associate at Streichenberg?
For this reason, trainees at Streichenberg are not assigned to just one partner; instead, they can get involved in all areas and are actively encouraged and guided. This gives them a broad insight into the different fields and activities. They have contact with clients and authorities, learn what is needed for a court brief, and how to compose a successful legal document. This requires a desire to learn, flexibility, and absolute reliability.