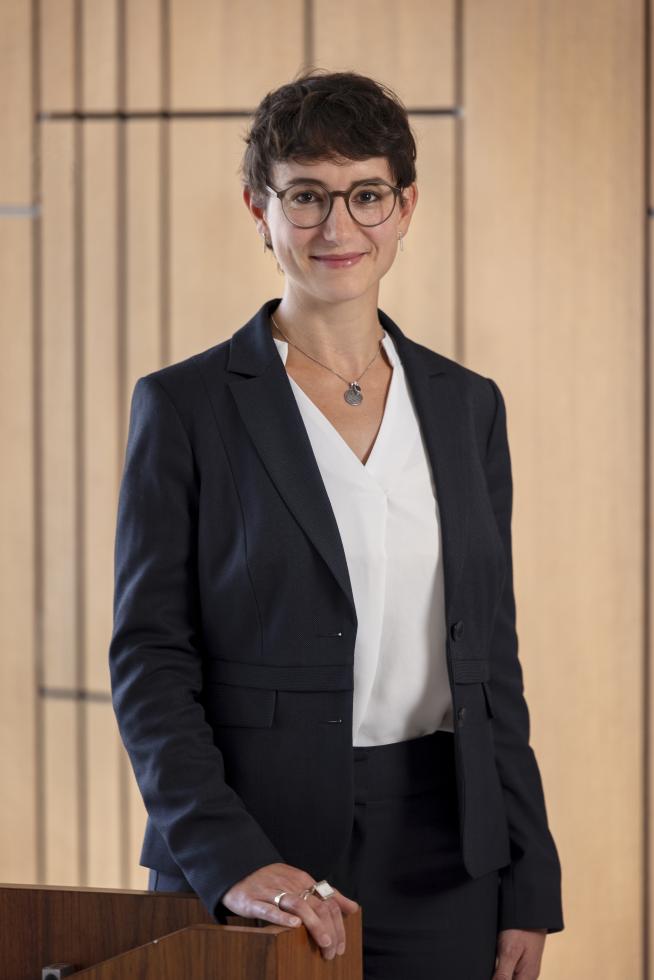 Andrea Waditschatka
«fair wins»
Carefully handling the trust that my clients put in me is an immense responsibility - and my motivation. What may seem trivial from the outside can be of central importance to someone. I take that very seriously. Precisely because justice does not always prevail legally, I am also a world-changer.. I want to make a difference and mediate between different positions. Transparency and empathetic advice are important to me. Even when I fight persistently, I play fair.

The deeper I deal with a legal issue, the more it engages me. That is why I am fascinated by very different areas of law. Whereas in employment law individuals are directly affected, in the field of pharmaceuticals and healthcare it is primarily a matter of implementing government regulations.

I like the direct contact with people I put all my effort into supporting them in difficult circumstances. As with climbing, I get an overview, act with preciseness, show courage as well as endurance - and with the goal in mind, I can grow beyond my personal limits.
Main Focus
Contract and Corporate law
Public administrative law
Private Clients
Languages
Education
2021 Admitted to the bar
2018 Master of Law, Universität Zürich
2017 Bachelor of Law, Universität Zürich
Experience
Since 2021 Associate at Streichenberg and Partner
2019 Trainee at the public prosecutor's office Schaffhausen
2018 Junior Associate at Streichenberg and Partner
until 2018 Regress Service at a major insurance comapny
Memberships
Registered at the Zurich Bar Association
Swiss Bar Association (SAV)
Zurich Bar Association (ZAV)
Women Lawyers Switzerland